Accessing your member benefits
Your membership in CVBIA, the Home Builders Association of Virginia and the National Association of Home Builders brings with it numerous opportunities for "dollars in your pocket" savings on everything from building materials to insurance, cellular service to trucks.
Just click on the links below and watch the savings pile up!
Local - Coastal Virginia Building Industry Association (CVBIA):

An important first step to making the most of your membership investment is logging into the Member Information Center and checking out your company profile. Make sure your information is correct and put your best foot forward to the public and fellow members . Click here to get started! (Tip: Your user name is your email address.) If you're not in the association's database, contact Betty Axson at 305-9042 and she'll add your information.
Coastal Virginia Building Industry Association - Builders Title to assist members with title insurance and closing needs with timely title searches, competively priced title insurance, closing services with incentives to keep closing costs down.  The Builders Title underwriter delivers customer service and response.  Click here for additional info or contact Dorothy Johnson at 757-305-9029.
State - Home Builders Association of Virginia (HBAV):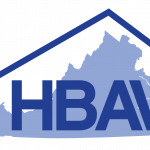 Got to www.hbav.com.  Click on Membership then scroll down to Discounts and Rebates.  Beginning with the second paragraph you will find links to their member discounts, Builder/Remodeler Rebate Program, and Insurance opportunities for your business.
National - National Association of Home Builders (NAHB):
Go to www.nahb.org and set up a member account and click on "For Members" top right corner.  That will bring you to a screen where you'll sign-in or create an account.  You will need your NAHB #'s to use their resources such as access benefits/discounts, programs, webinars, education courses, and more.
Your benefits aren't just about dollars, though.  Through your membership in CVBIA, you're lending your strength to an association that works on your behalf to ensure a healthy business environment.